1° BNL OPEN
CHAMPIONSHIP SERIES ITF PART OF THE UNIQLO WHEELCHAIR TENNIS TOUR 2018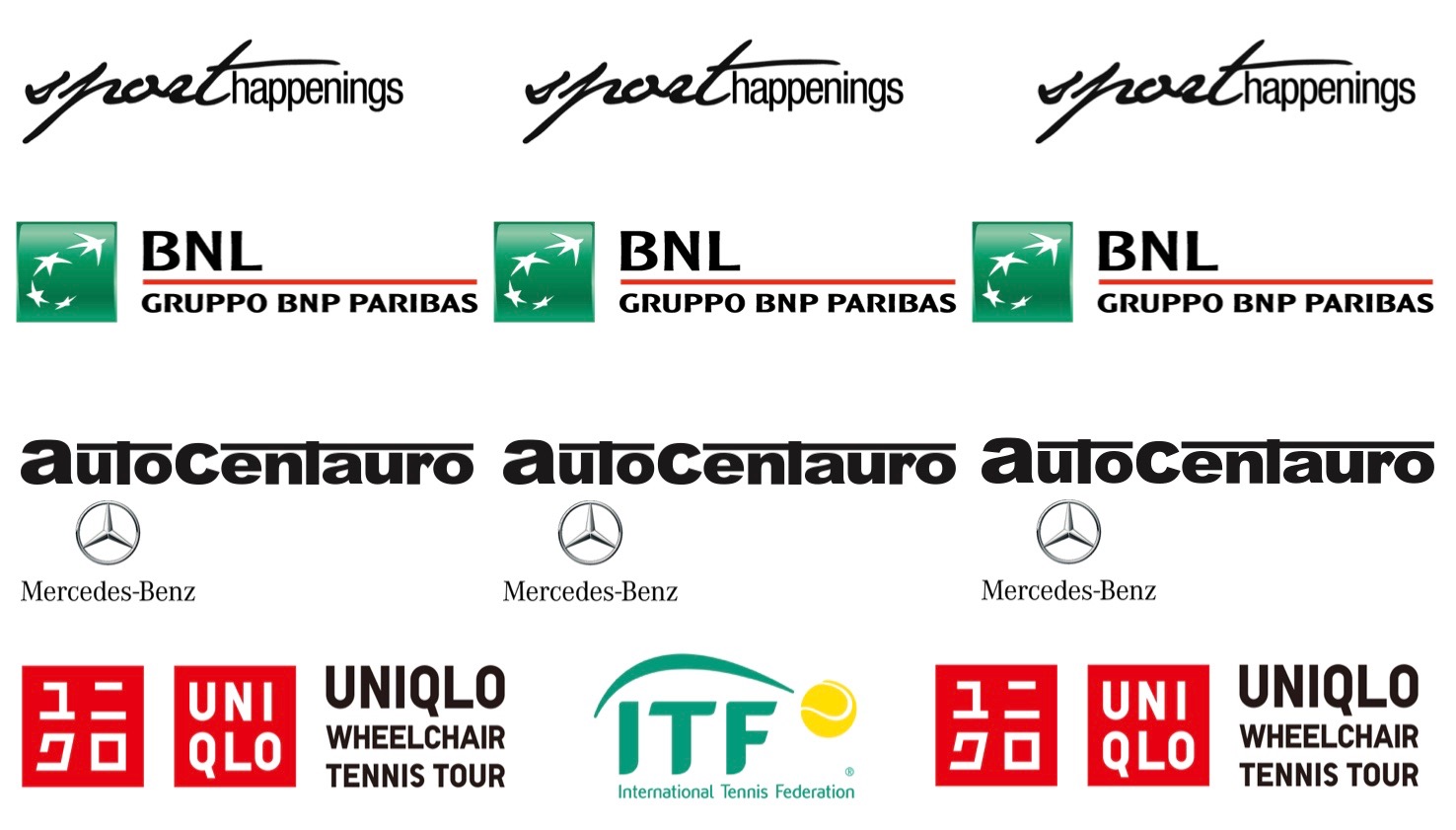 TOURNAMENT DATE
Thursday 28th - Sunday 1st July 2018
matches will start on Thursday 28th at 9 a.m.
DATE OF ARRIVAL
Wednesday 27th June 2018
VENUE
Monviso Sporting Club
Corso Canonico Allamano 25 Grugliasco, Torino
TOURNAMENT ORGANIZER
A.S.D. SPORTHAPPENINGS
info@sporthappenings.it - www.sporthappenings.it
DIVISION
Men: Main Draw (32) - singles/doubles/consolation
DRAW
6.00 p.m. 27th June 2018 at the tennis centre
PRIZE MONEY
$ 4.000 (80% to Singles, 20% to Doubles) pay in €
RULES
Tournament played by the Rules of the Tennis and the rules of Wheelchair Tennis ITF Wheelchair Tennis Code of Conduct will be strictly applied
HOTEL
RIVOLI HOTEL
Corso Primo Levi 150, 10098 Rivoli - tel. 011 9566586
info@rivolihotel.it
ENTRY FEE RESIDENT
Accomodation € 300,00 (no refund for early departures)
+ € 25,00 single room supplement for night
ENTRY FEE INCLUDES
- accomodation from the 27th june (afternoon) to the first July (morning) - ( 4 nights included breakfast)
- 3 lunches at Monviso Sporting Club
- players party on Friday night
- transfer from & to Caselle Airport - Torino railway station
- welcome bag
- water and fruit durig matches
- masseur at schedule times
COACH/COMPANIONS
€ 300,00 ( no refund for early departures)
ENTRY FEE NO RESIDENT No accomodation € 80,00: tournament fee, official party, welcome bag, free water and fruit
PAYMENT
on the first day at tournament secretariat , only cash
or bank transfer IT 87 O 02008 01117 000102485664
SIGN IN
Wednesday 27th June, from 2.00 p.m. to 5.00 p.m. - Tennis Center with Referee
Any player who has not signed in in person or by phone (+39 3664154022) will not be included in the draw.
ENTRY DEADLINE
30th May 2018
ENTRY FORM
email: info@sporthappenings.it


---